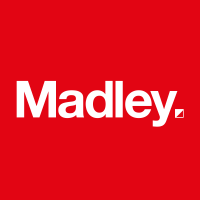 About Us
Madley Property Services
Estate agency, rethought We offer all the services you'd expect from an estate agent, and we love what we do, but we're not like other estate agents.

Year Established
Number of staff
7
Web Site
Contact Information
Contact this branch
Email
info@madleyproperty.com
Sales Phone
020 3820 1861
Sales Email
info@madleyproperty.com
Lettings Phone
020 3820 1861
Lettings Email
info@madleyproperty.com
Address
112 Bermondsey Street
London
SE1 3TX
London
UK
Opening Hours
Monday-Friday 09:00 - 19:00
Reviews
13/01/2020
Ode to Lloyd
Ode to Lloyd There once was an estate agent called Lloyd With whom one could never be annoyed His work was exceptional Though the whole process detestable He went above and beyond, we love you Lloyd Seriously: We had an absolute nightmare of a buying process but Lloyd was there to whip both sets of solicitors into shape. I think we'd still be stuck homeless and waiting on someone who'd put us to the bottom of the pile 3 months down the line if it wasn't for him. Give the man a medal or a promotion because it is quite honestly the least he deserves. One hell of a good egg.
By Amy White
06/11/2019
Sale of property in E14
I have been using Madley for many years on the Lettings side to let my properties and have always been very pleased with that service but recently I sold one of my properties with the assistance of Lloyd Withey. Lloyd definitely went the extra mile overcoming issues as they arose and continually keeping me appraised all along the process. I always felt I was in very capable hands. We finally closed the deal in what was a very difficult market in the run up to 31st October and a potential no deal exit from Europe which had most buyers sitting on the sidelines. This is a credit to Lloyd. He is friendly and personable into the bargain.
By Alex Y
04/11/2019
Lloyd Withey Recommendation!
Lloyd Withey has been providing great services. He understand client's needs and appetite, and source the best suitable properties on behalf of his clients. Always straight to the point, provide clear information. As an portfolio investment company, we have been working with Lloyd multiple times now, and still continue purchasing via him. We recommend Lloyd! Five Stars!
By Elton L
01/11/2019
Agent review - Lloyd Withey
I've been really impressed by Lloyd's commitment, wide knowledge of developments across London, and personable attitude. Lloyd has always made time at weekends or late evening to accommodate my schedule, without comment. I am confident that after our initial face to face conversation, Lloyd understands what type of property I will be interested in pursuing, including understanding my red lines, whilst also showing me properties which I had not considered before but which I have been interested in. Lloyd is very personable. I do not feel pressured or pushed into anything by him, and as such, I trust him.
By Jila B
01/11/2019
Successful managing of a stressful situation
We bought a property and Lloyd was our estate agent. We had a difficult sale (no fault with Madley / Lloyd) and he was very reassuring throughout the stress and we could tell it was a priority for him too. Lloyd was constantly giving us updates, chasing everyone who was being incompetent (almost everyone else involved) and especially towards the end helped us get into the property as soon as possible, as I had been sleeping on sofas for a month at this point. Would definitely recommend Madley, but especially Lloyd.
By Robyn A
11/09/2019
Amazing, great and excellent service in overall
Natalie Ewans has been so helpful and excellent into her amazing great work. Very friendly, very professional. When she stepped in, she has found me real great tenant. I would recommend her to everyone. They are no enough words to describe her so great excellent amazing professional work. The best estate agent I have ever had. Thank you Natalie and all the best luck.
By Nabil M
* We only display 5 "Most Relevant" Google reviews
Memberships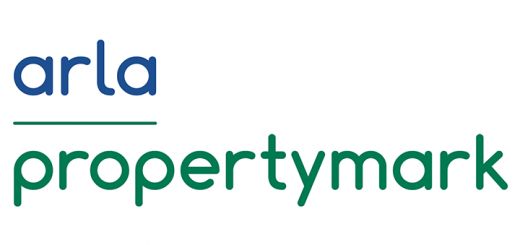 Marketing
No marketing services information available
Awards
No award information available